Adrienne Cress 
Expressive Arts Therapist & Educator 
Creativity is the spiritual practice that allows me to see the gifts in everything - and it explains why I smile so much! I am in my second decade of practicing therapy and teaching in expressive arts - that is to say, holding space for the Creative Self within others to emerge and elicit positive life change.
I navigate from the core belief that everyone has within them the innate ability to heal and grow.  The Higher Self is a place where wisdom, compassion and all of your answers live. It is more accessible than we may think, and the arts are always ready to show it to us.
Why Expressive Arts?
Do you find that when you try to talk through things you just end up getting stuck? Is it difficult for you to fathom how talking about a problem is going to help you through it? Then the Expressive Arts may be just what you need to move through the blockages that keep you from accessing the rich resources within you to heal, grow and awaken to life.
Request a 15 minute call
Let's have a chat to connect you with the best kind of support. Send request by email.
""I'm genuinely thrilled with how effortlessly natural her approach feels" "

Mike B.
The challenges and stumbling blocks of life are unique, which means that they require a unique solution. I do not believe in or practice "one size fits all" counseling. Rather, I set the intention of meeting you wherever you are on your life's path. It is only in this way that your feelings and needs can be truly heard, your strengths can be identifiably seen and your transformation can be wholly witnessed. 

I welcome all, including BIPOC and LGBTQ-identified populations, who resonate with my approach. I regularly use Expressive Arts, Psychodrama, Internal Family Systems (IFS) and Spiritual Counseling approaches.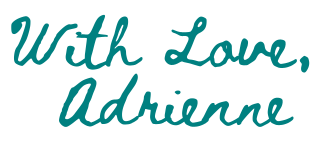 ac@adriennecress.com
More about Adrienne
CREDENTIALS: Licensed counselor in the state of NH (LCMHC) #955 and  Registered Expressive Arts Therapist (REAT)

EDUCATION: Masters Degree: Expressive Arts Therapy, California Institute of Integral Studies




EXPERIENCE: 10+ years experience as practicing expressive arts therapy in the clinical setting as well as 8 years experience facilitating expressive arts trainings for therapists and workshops for the public

AFFILIATIONS: Member of International Expressive Arts Therapy Institute (since 2009) and the American Society of Group Psychotherapy and Psychodrama (since 2013)

INTERESTS: Dedicated studies in Expressive Arts, Yoga, Dance, Sociometry, Psychodrama, Meditation, Internal Family Systems Therapy (IFS) and other Spiritually-oriented approaches to counseling.

Fee for 55 minute session: $165 (out-of-network)
"Art is not a mirror held up to reality but a hammer with which to shape it"  
-Bertolt Brecht